15th Annual Fire Hose Race benefitting
Children's Hospital Colorado Burn Camps!
Due to the pandemic, we were unable to host the race in 2021! BCER is excited to bring back the 15th Annual Fire Hose Race! We do anticipate that  Summit County and Arapahoe Basin may set some additional guidelines, but we believe this event should go on and hope that we can band together to do good!
You can find the information packet HERE.
Click HERE for the online registration.
We're looking forward to an incredible event! For help, questions, or want to register and pay by check please contact Bobbi Greenburg – bgreenburg@bcer.com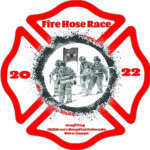 The Burn Camps Program was created in 1983 to meet the psychological and rehabilitation needs of children and families following burn injuries. After a burn injury, a child can anticipate meticulous reconstructive surgeries and ongoing physical and occupational therapy. The Burn Camps Program has grown into a series of camp programs that meet these needs by providing challenging activities and creating opportunities to form lasting friendships and mentorships.