What surprises you every day?
It surprises me that I can wake up every morning and love my dog more than I did the day before.
Where do you see the company in 25 years?
Having the most distinguished life safety consulting team in the country.
When have you been most satisfied in your life?
After an amazing dish of Camarones Al Coco at Cuba Cuba.
What inspires you?
The fact that, on any given day, you can make an impact on someone else's life.
If you had 30 minutes of free time, how would you spend it?
Learning a new juggling trick.
How do you want to be remembered?
I want to be remembered as always providing a positive and pleasant energy for those around me .
What is your passion?
Making others smile or laugh, whether it's at me or with me.
What keeps you doing what you are doing?
Putting food in the bowl for my wonderful doggie, Ellie.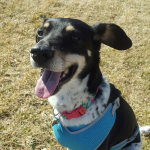 What THOUGHTS & THEORIES would you pass on to your childhood self?
Don't be afraid to make your presence known. Read more. Oh, and to my college self, don't take your public speaking course online. Turns out it doesn't help you with your public speaking in any way…
What is the most rewarding aspect about your job?
Any time someone looks to me for input and answers.
If you weren't with BCER what would you be doing?
I would own a ranch in the mountains or plains somewhere to house as many rescue dogs as possible!
What do you want to tell your building Owners?
Choosing BCER is choosing great engineering services and the opportunity to work with even greater people.
Why did you choose your profession?
Unfortunately, being a musical superstar got ruled out pretty quick. Engineering building systems and working with people seemed to be a close second on the fun spectrum, so Consulting it was!